"It's hard for me grasp how any mother could be so callous!" the nurses' quarter was uncharacteristically abuzz with gossip. The woman in Private Room # 301 on the third floor had just been informed her baby, born prematurely at 23 weeks, had died in the incubator.
Mia nodded in acknowledgement of the news.
She drifted off to sleep. No tears. No screams. The paediatrician looked hesitantly at the nurse beside him. The nurse shrugged and walked out of the room. The doctor followed.
———Click here to read the rest of the story——-
This story has been written for 200 Word Tuesdays (#200WT). The themes for June are Indifference and In The Stars
— 200WordTuesdays (@200WordTuesdays) May 30, 2015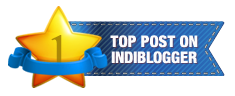 //platform.twitter.com/widgets.js